December 15, 2017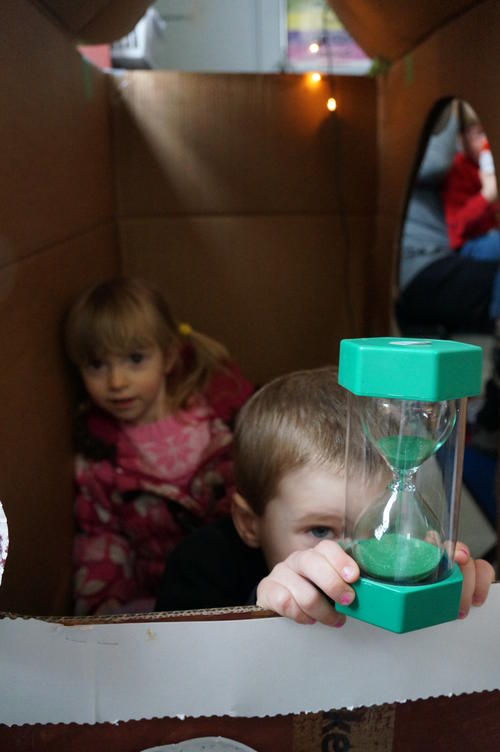 It was Matthew's Christmas concert so Brendan, Amelia, Grandma J and I all went to the little school to hear his class sing a short selection of music. They had the programs all written out on little pieces of birch bark which was cute.
After the singing we headed up to his class to stand shoulder to shoulder with all the other parents for a potluck snack time. Matthew greatly enjoyed showing off his classroom, especially the little "gingerbread" house made of cardboard they get to play in. The timer is used for taking turns - first you ask the teacher for permission to go in, then you grab a timer and when it's out you tell the next person they can have a turn. I was amused that Matthew mostly communicates in sign language as his french is still not good enough I guess. No wonder his teachers think he's quiet!
Amelia had a good time playing with the other kids as well.
Matthew was quite teary when it was time for the parents to go home - in fact we left the class to the sound of many small wailing children, but he did have fun in the afternoon and was glad he stayed in the end.
You might also like
- River Oak
(0.382008)
- Social Distancing: Day 5
(0.362471)
- End of Year concert
(0.361963)
- Come Sing Messiah
(0.361789)
- Dovercourt
(0.360656)
All