December 26, 2017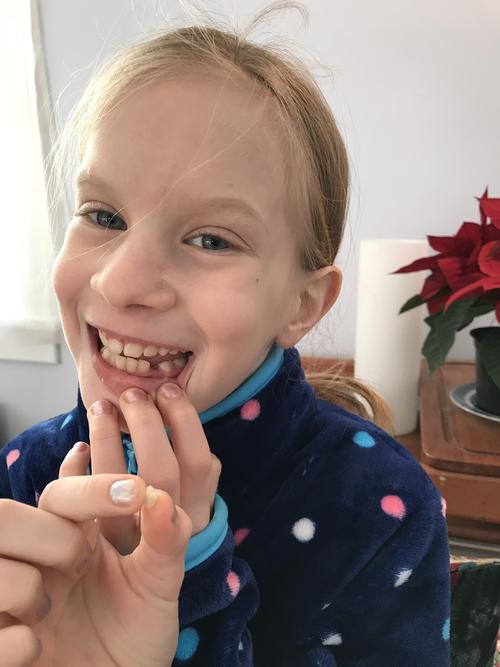 We got to have a Christmas bunny again, which the kids are enjoying very much. I've been slowly working on getting them to do more of the work, which Elizabeth enjoys less...
Elizabeth lost a tooth and very nearly swallowed it. She was very excited to have lost the tooth so close to Christmas, until the tooth fairy was late the following morning. Then she was sad. Luckily it turned out that the fairy was just delayed (probably wings needed de-icing) and somehow the coin and glitter showed up during breakfast.
In the afternoon we went skating at the Ottawa 67s rink at Landsdowne - our neighbour Marit told me about the free skate there so we collected Grandma J and went to check it out; although we weren't quite organized enough to get there at the same time! I did not skate; just sat and watched (the seats are comfortable at least!). Elizabeth completed 28 laps while we were there. Matthew didn't count, but he was proud of lapping Grandma, Daddy and Amelia several times. He might have cheated a little, but he's really gotten quite impressively fast. I think Amelia went around about five times before she decided she was tired and ready to sit and watch with Mommy.
You might also like
- Grading
(0.39125)
- Family Day
(0.39072)
- Strike Day
(0.388361)
- Christmas Day 11: Gingerbread 2 and Lego
(0.385511)
- 52 cm of Snow
(0.376019)
All