January 4, 2018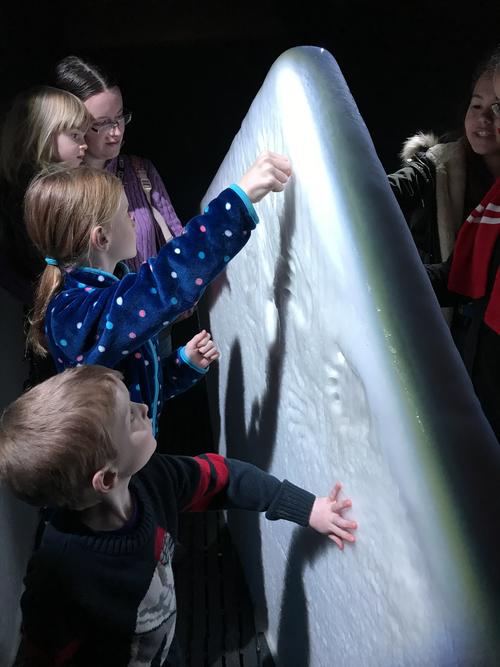 We really wanted to see the butterfly exhibit at the Museum of Nature but their online system wasn't allowing us to reserve tickets so we went to pick some up.
Since the kids (and let's be honest - mommy...) were getting squirrelly at home, we decided to spend some time at the museum while we were there.
There's a new arctic exhibit that I hadn't had a chance to see yet which was nice. The kids loved the ice part, although Amelia wasn't too sure about actually touching it. The most interesting part for me was the arctic camel, which I'd never heard of before. There was lots of seating for the first part of the exhibit so I didn't get tired until suddenly there was no seating anymore. After that I just sat - mostly near the beginning of each section - while super Janice wrangled the kids through the various other exhibits.
You might also like
- Lessons and Carols
(0.36014)
- Race Weekend (Children's Marathon)
(0.359677)
- Flying Squirrel
(0.347826)
- Family Day
(0.344209)
- First outings: Music, library, karate
(0.342929)
All