January 7, 2018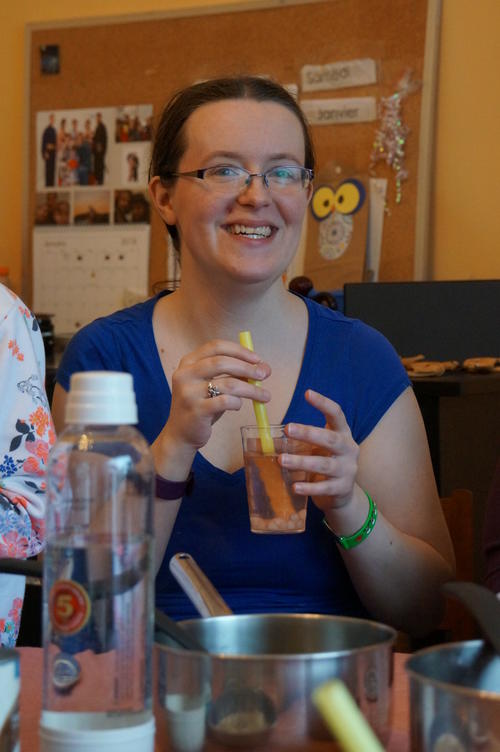 Auntie Janice invited us all over to celebrate her birthday with bubble tea.
We made bubbles out of tapioca dough and then carbonated flavoured watered. I liked the blueberry juice best.
Of course it isn't a party without someone throwing up around here. I was a little dismayed at supper when Elizabeth picked at her food. She burst into tears, declared she was "too hungry" and then after I convinced her to come upstairs she promptly threw up.
You might also like
- Cousin Tshirts
(0.314103)
- Family time
(0.311111)
- 1st birthday
(0.311024)
- How did THAT get there?
(0.310748)
- Piano Recital
(0.307692)
All