March 1, 2018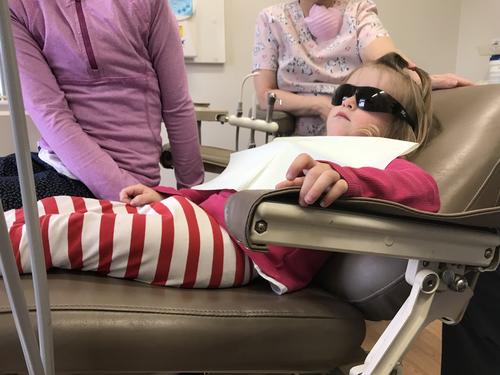 We took the whole family to the dentist. It wasn't as traumatic as last time to do all the kids at once. Matthew was as good as gold - just lay down, opened his mouth and let the dentist clean his teeth. Elizabeth was very chatty and friendly until they wanted to clean her teeth and then she was reluctant to even lie down. But in the end she did stop being a pain and got her teeth cleaned. She was great with her sister too, helping her lie down and have her teeth inspected. I think Amelia would have allowed a cleaning but since it was her first real checkup we didn't want to push our luck!
I probably have a cracked tooth that needs attention by a specialist. Boo!
After our visit Amelia cracked her head on something. Yes, again. Luckily no concussion this time.
You might also like
- Dentist
(0.407609)
- Dentist
(0.364754)
- Race Weekend (Children's Marathon)
(0.364686)
- Sleepover
(0.36425)
- Boxing Day
(0.35625)
All