December 27, 2017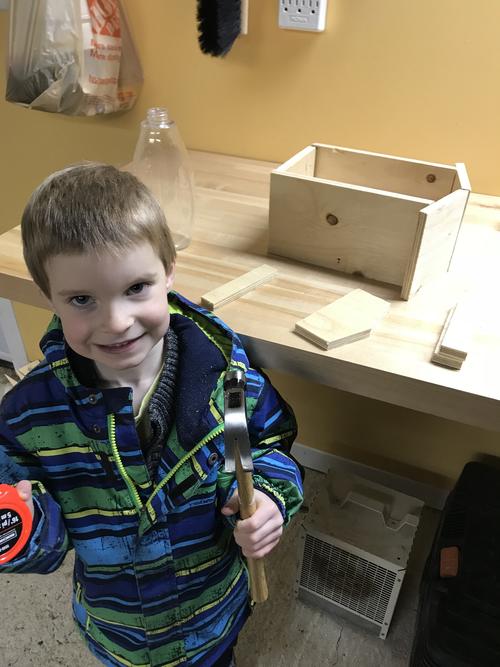 Auntie Janice got Matthew tools in his stocking for Christmas by special request. "I just LOVE building things", he enthused.
Matthew was SUPER excited and demanded to be taken out to the garage to "make stuff". Brendan found it challenging to come up with something Matthew was able to build that wouldn't be immediately junk, but after a little thought and a few hours in the garage the boys produced quite a lovely little bird feeder.

Matthew is extremely proud of himself. Elizabeth might be a wee bit jealous.
You might also like
- Fish!
(0.328358)
- Soon you'll get to 30
(0.325)
- Piano Recital
(0.322632)
- Happy Birthday Auntie Karen
(0.318248)
- Tunnel Fun
(0.316384)
All