January 1, 2018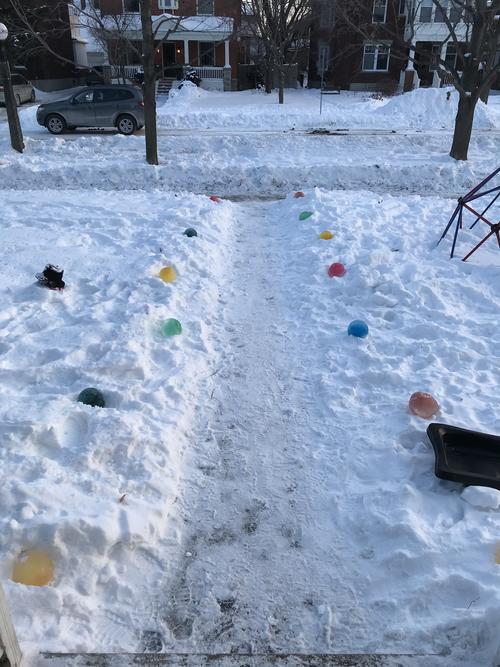 One of the things we like to do when it's cold is to blow bubbles and fling hot water into the air and watch it freeze. Our bubble mix wasn't really right (and it was too windy) but the kids greatly enjoyed getting to fling their own hot water this year.
Since it was too cold to hang outdoors terribly long, we sorted through our craft cupboard and completed a few in order to liberate some space. We still have far more craft supplies than we realistically need but there was some progress.
I was surprised by how focussed Matthew was on completing his fairy. Elizabeth had been working on hers on and off in about half a dozen sessions since she was about four. Matthew completed his in one sitting, with very little help. This spurred Elizabeth into completing hers because she was not about to be outdone by a four year old!
We made ice balls again, but I wasn't able to talk Brendan into making them into lanterns. Maybe next year...
You might also like
- Cold weather science
(0.366723)
- White Belt
(0.359701)
- 12 Days of Christmas: New Year's Eve
(0.358667)
- Pancake Chef
(0.35634)
- Mother's Day
(0.355886)
All