May 13, 2018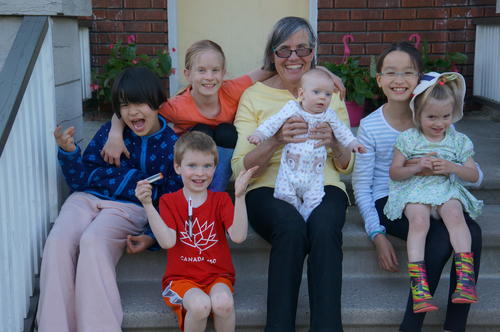 Mother's day featured homemade presents and many children in bed. Then we went to church!
Matthew had previously shown me my presents because he just! couldn't! wait! to! show! them! off! (Amelia gave hers as part of the tea)
Elizabeth's acrostic poem for me using my name:
Magnifique
Amusante
Ravissante
Youpi
We had Margaret come for supper to celebrate.
You might also like
- Happy birthday Uncle Chris!
(0.324873)
- Strawberry picking
(0.298387)
- Uncle Dave has a birthday
(0.293785)
- Brendan's party
(0.293182)
- Thanksgiving
(0.289183)
All