May 25, 2018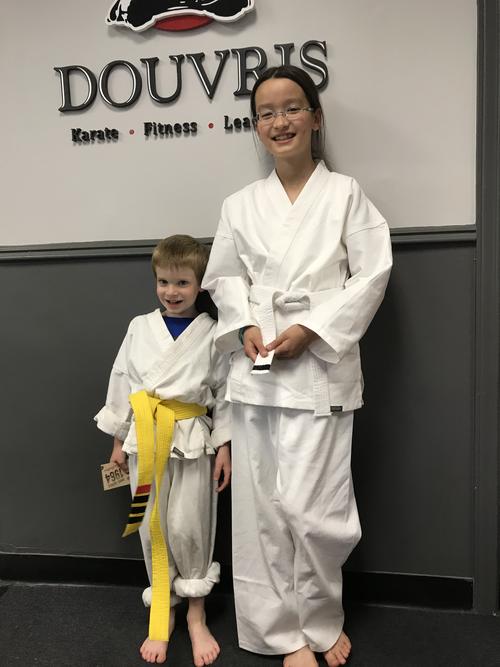 Tomorrow's the Great Glebe Garage sale, so we decided to take Matthew to karate tonight. I figured we could pick up Elizabeth from ballet (since it was pouring rain).
Of course her route goes the wrong way down a one-way street, so we actually somehow missed her and then were almost late to karate. Sigh.
Erika and Maria usually go on Mondays and Thursdays, but since they share the Friday class with Matthew, Erika decided she'd go for an extra class. She was glad she did since she got her FIRST STRIPE!!!
Matthew was pretty excited to get his red stripe, which means he is headed to grading.
You might also like
- Maria is orange-green
(0.356747)
- Stripes, stripes, stripes
(0.350711)
- Karate Tournament Sunfuki Mania
(0.346359)
- Christmas Day 6: Sleepover day
(0.340952)
- More snow
(0.338742)
All