June 21, 2018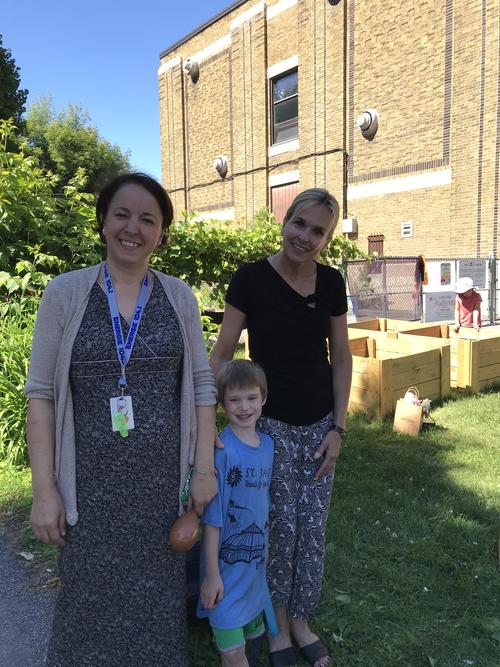 It was the last day of school for my kids! Amelia's school technically goes another week but we're heading out of town so it was her last day too which wrapped things up quite nicely. For breakfast we tried out the many weird flavours of honey we got at the insect place.
Matthew got a photo with his teacher Mme Judith at the playground when they did their little party, but Mme Samia had disappeared by the time I remembered such things. He was quite pleased not to be taking the bus home the last day.
I picked Elizabeth up first and was quite amused by having to wade through hordes of wailing sixth graders. The school ends after sixth grade so it was extremely tragic and there were FLOODS of tears. On the opposite end of the spectrum the kindergartners were getting onto the last bus of the year amid dancing, tambourines and maracas. The teachers at least were getting ready for one big party and it was quite festive.
You might also like
- River Oak
(0.395862)
- Sheep Shearing
(0.35452)
- End of Year concert
(0.350482)
- First day of Maternelle
(0.345345)
- Silly Sock Week
(0.344203)
All