March 4, 2018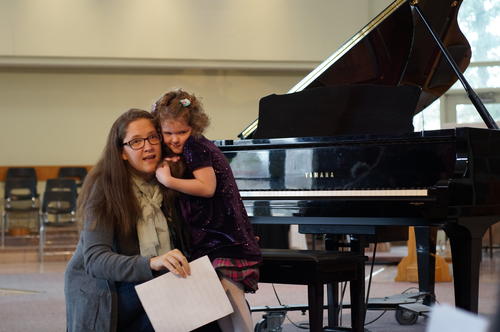 Xander and Isabelle have been doing MYC this year with a different teacher who is in Barrhaven. It's been interesting to see what is similar and different!
The MYC program encourages all the children to write a composition during the year. We typically don't do much beyond possibly playing our compositions in class. I thought it was a really nice idea to have the kids play their own compositions for a recital.
Unfortunately, Amelia was not in the mood for compositions and got increasingly antsy. She was SUPER distracted by some toys she saw out in the hall and wanted to go play - but not without Mommy. She ended up having a spectacular temper tantrum in the car during the second half of the recital. Sigh.
You might also like
- End of Year concert
(0.337349)
- Piano Recital
(0.324695)
- Xander
(0.323129)
- MYC Graduate
(0.321429)
- Baby!
(0.321145)
All