September 2, 2018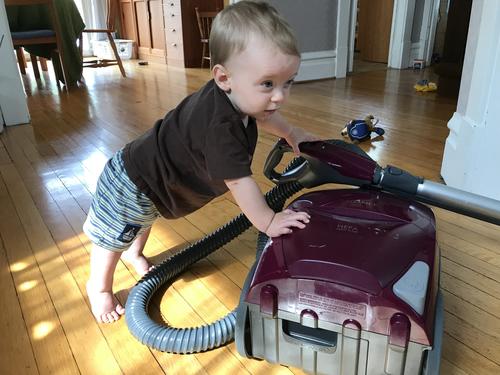 Michael managed to pull himself up onto his feet independently today, while skyping with Grandma and Grandpa.
In other news, Matthew managed to talk Daddy into letting him and Elizabeth build a ramp for their scooters. Amelia was at loose ends so we went and hung out at the neighbours. Then Erika came over for a sleepover.
1
On September 20, 2018 at 05:24 pm
Grandma Henderson
said:
Michael is certainly on the move! How nice we can be in on events!
You might also like
- Spring!
(0.331593)
- Spring is here!
(0.319905)
- Happy birthday Uncle Mark
(0.313665)
- Social Distancing: Day 34
(0.308204)
- Dentist
(0.307125)
All