September 8, 2018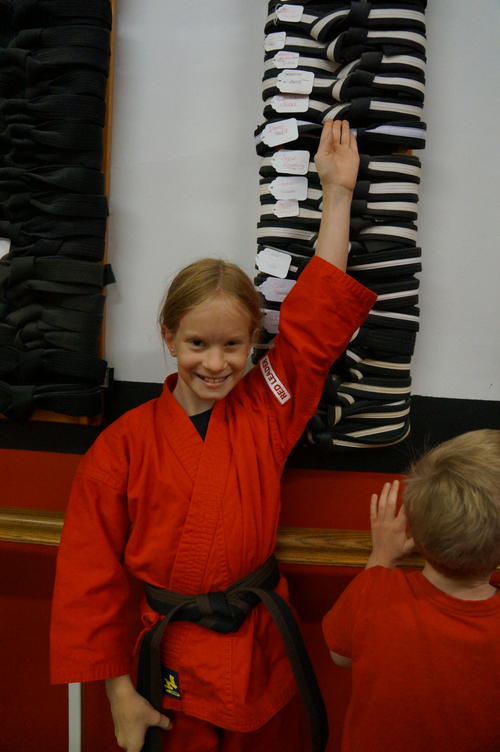 Elizabeth is now the proud wearer of a brown black belt. Or, as she likes to say "four stripes away from my junior black belt!!!!"
She sang "brown like tree, black like shadow" all the way to grading.
We told her this might be her last chance to do regular grading (it's her last belt before the special black belt grading) so that she should think carefully about what she wanted to say when she got asked about her favourite part of karate. Her favourite part is tournament team, but she's always been too shy to say so. Not this time!
Afterwards we went out for lunch at the "bear" restaurant (aka The Works) because Amelia has been demanding to eat there every time we drive past (several times a week) and it seemed like a good time to celebrate a little.
You might also like:
-
Orange Belt
-
Fun at the neighbours
-
Ice Cream Festival
-
Cousin Marc
-
Sheep Shearing