September 11, 2018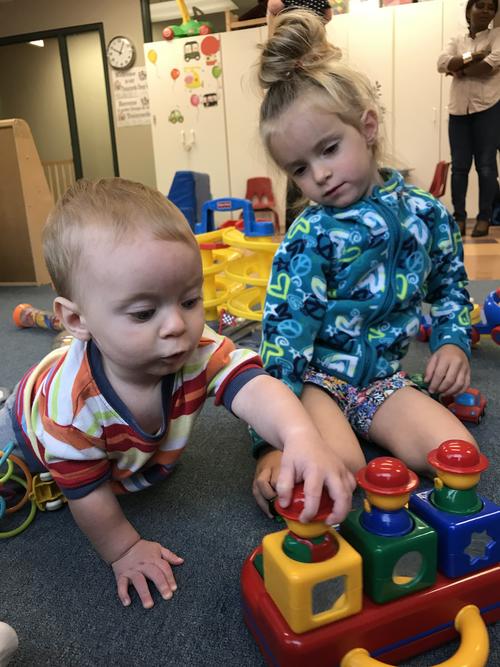 When Elizabeth was little we did all kinds of things to teach her French prior to starting at Francojeunesse.
We spoke French at home for at least one meal every day. I played songs and stories in the car in French. She went to French class at a local community centre. We read lots of stories in French. We went to this amazing playgroup in French at Marius Barbeau. She did jeu d'école.
We stopped speaking French at home when Elizabeth started JK and seemed too mentally exhausted. We got a new car that was hard to play music on and then thieves stole our hard drive, so I stopped doing that. The community centre stopped offering French. The playgroup closed. The CEPEO stopped funding jeu d'école.
I never really found a good equivalent playgroup for Matthew and felt slightly guilty about how much less prepared he was for starting school. Recently however, Elizabeth started saying she wants to speak more French at home and we are making new attempts to expose the younger two to more French.
Part of that means it's time to forget about looking for a Marius Barbeau substitute and just find a playgroup with some French. So today we went to the French immersion group near Trainyards. I've been here before. It's not wonderful, just okay but we spoke French for two hours and Amelia had a ball.
She did try to shoo me out the door on the grounds that she is now big and no longer needs her mother to come to school with her, so I guess she's more than ready to go back to preschool.
1
On September 20, 2018 at 05:35 pm
Grandma Henderson
said:
Oh, my, little miss independent! So glad she enjoys it!
You might also like
- Dovercourt
(0.388005)
- French Class
(0.385768)
- Summer School Week
(0.379172)
- First Day of School
(0.378768)
- First day of Maternelle
(0.377931)
All