May 27, 2018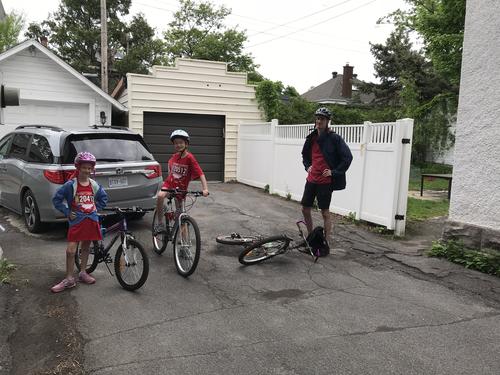 Marathon day and Elizabeth only complained a little bit about being forced to bike downtown. Her ballet studio was signed up to do the cheer station for the adult marathon by Grandma's house so I sent Brendan and Erika and Elizabeth to meet Grandma there and they did a little bit of cheering for the other runners before the race while I wrangled the other kids.
Then they biked downtown, and raced. Erika took my admonitions to run their own races and do their bests to heart and finished well ahead of Elizabeth. Elizabeth was slightly chagrined I think but they both had fun.
On the way home they stopped by the cheer station again for more encouragement. Brendan said it was quite the production - I gather there's some kind of competition for the best cheer station and KV went all out!
You might also like
- Family Day
(0.322742)
- River Oak
(0.322443)
- Orange swimsuit please
(0.321805)
- Race Weekend (Children's Marathon)
(0.317073)
- It's for you
(0.317032)
All