August 28, 2018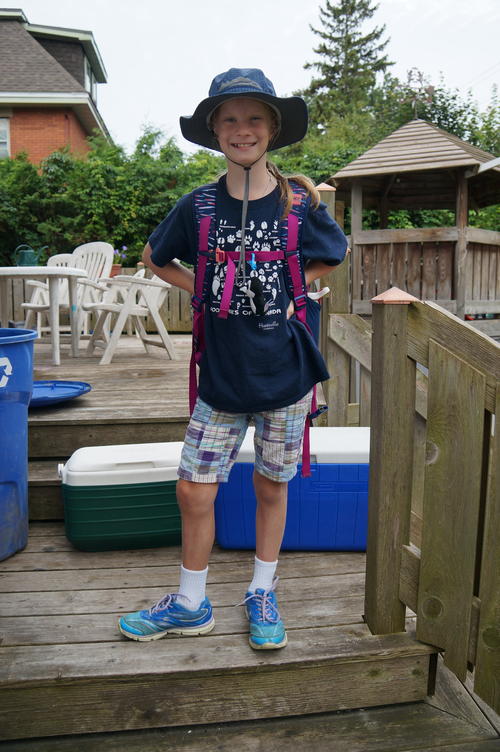 Elizabeth is starting fourth grade. I was a little dismayed to find out that very few of her friends or previous year's classmates are in her class, but she likes her teacher and is super excited to start upper elementary.
You get to join sports teams! Recess is different! You get more responsibility! You have to change for gym!
But most importantly (according to Elizabeth) you get to learn English.
You might also like
- Last day of grade one, Matthew's baptism birthday
(0.320675)
- Matthew and Elizabeth spectacle
(0.30621)
- Back to school
(0.303435)
- Terry Fox Day
(0.301762)
- Matthew has a yellow belt
(0.300595)
All