August 29, 2018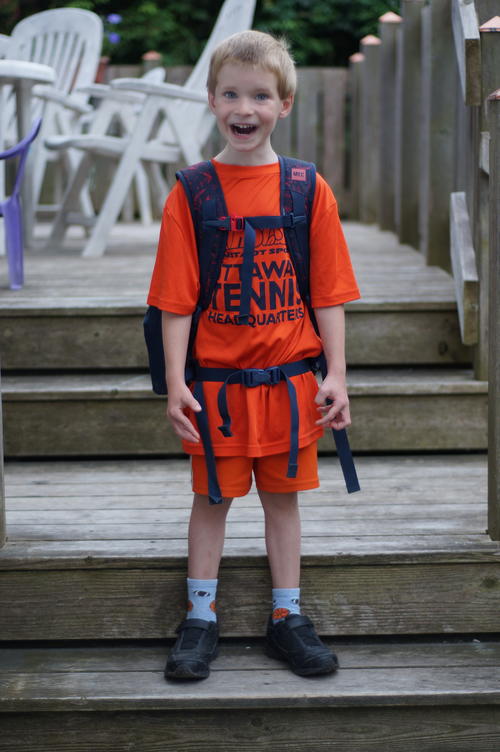 Matthew is back to school today along with half the maternelle class. He'd rather stay home and build things out of lego, but he's pleased to be going back to his class.
He has the same teachers as last year and likes them (we do too). All his friends have moved to the big school for grade one. He says he doesn't need new ones, but we're encouraging him to try to make new friends anyway.
After school he said he had a good time and was pleased to be back, aside from it being a bit too hot. The school is having brickwork done so none of the windows can be opened in his class!
You might also like
- Preschool registration
(0.331828)
- First day of Maternelle
(0.328671)
- Amelia starts preschool
(0.323789)
- Expedition to Home Depot
(0.321555)
- Back to school
(0.320965)
All