August 26, 2018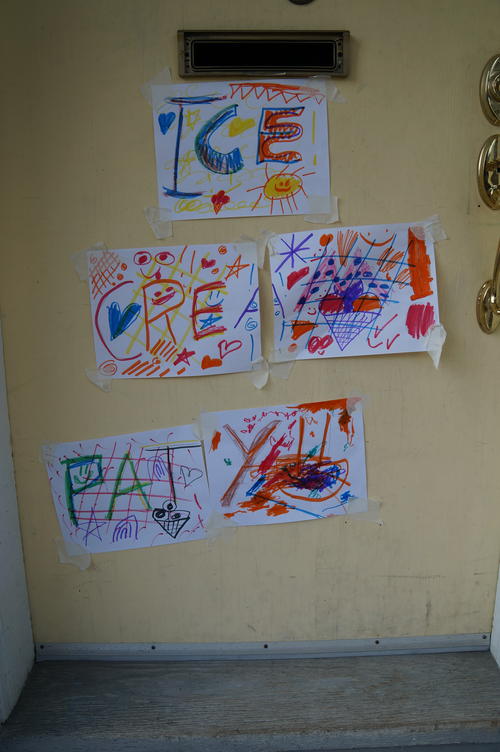 Annual ice cream party and we only got stuck with thirteen flavours of ice cream at the end (!) I neglected to keep track of how many flavours or guests but it was a fun party as usual. Elizabeth says it's one of the best days of the year "because you get to eat as much ice cream as you want". Matthew (our child who often doesn't eat ice cream) enjoyed filling his cones with toppings such as maraschino cherries, marshmallows and chocolate sauce.
Next year I need to remember to buy more bowls and spoons! I also might force everyone to eat gluten free cones as it got quite difficult to police the whole not putting cone bits into the ice cream with 2358939687456 children.
Janice is getting very good at making cones too.
You might also like:
-
Ice cream potluck
-
We three Kings
-
Come Sing Messiah
-
Messiah practice
-
French Class