September 23, 2018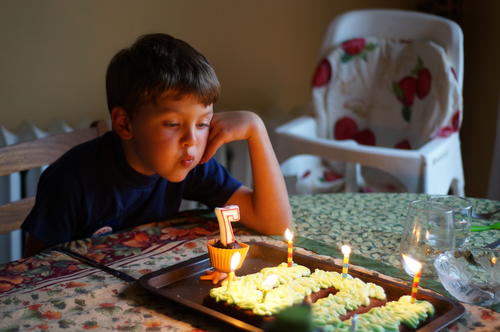 It was Xander's seventh birthday and he didn't have power so rather than cancel his birthday the cousins came to us!
I find it somewhat unbelievable that he's seven, to be honest.
In any case we had cake and the cousins played together. We also finally got around to making giant bubble mix. Making huge bubbles is strangely addictive. Some of the neighbours came by and made bubbles too.
You might also like
- Bus stop fan club
(0.288835)
- Chase
(0.284635)
- Fish!
(0.283688)
- Battle Axe Throwing League
(0.279826)
- Olivia's birthday party
(0.278557)
All