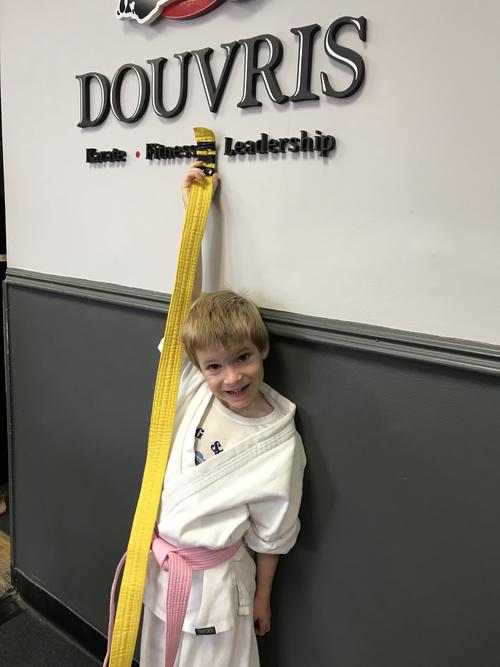 Matthew has kind of been looking over his shoulder as Erika and Maria get closer and closer to passing him. All indicators are that they are headed to grading this month and so he was motivated to actually practice at home with his sister in a last ditch effort to grade as well.
It won't make a practical difference; technically they have already passed him since he's in the tyke "half belt" system and they are kids so he'll be staying in his current class and they'll be moving into the exciting "allowed to spar" intermediate belt classes, but with some hard work he might make it into intermediate before the girls graduate out of it.
In any case he was super excited to get his third stripe, so hopefully he can keep it together for that all important red one.