September 22, 2018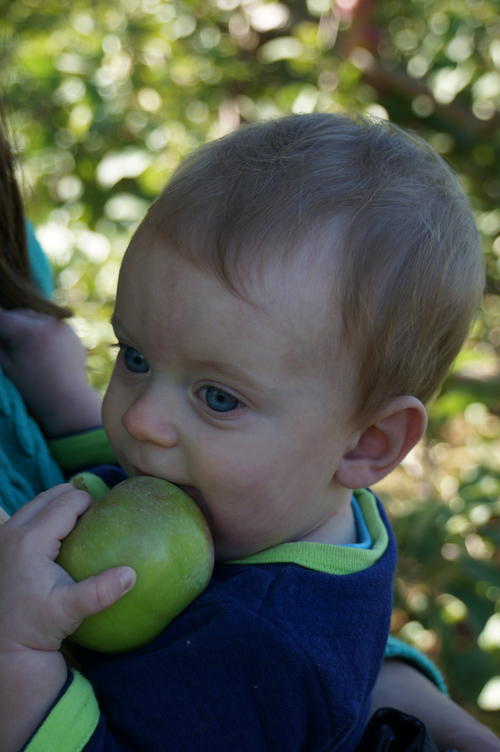 It was Michael's first time picking apples! We met up with Auntie Heather, which the kids adored because they got to pick twice the apples! We decided to do the lovely little path around the back of the orchard (our first time!). We even managed the longer version of the path with no tears or injuries.
The kids were a little disappointed that the trees we were picking did not require ladders, but Daddy-ladder was an acceptable substitute.
We even played in the hay jump. Elizabeth did not jump until she carefully inspected the safety aspects. They have made improvements that were deemed significantly less likely to be nose hazards and she enjoyed herself greatly until time to get into the car and she couldn't get all the hay off her pants. Some children ended up driving home pantless but they didn't mind because they also got to eat many doughnuts.
You might also like
- Apple Picking and Kontinuum
(0.375212)
- Ski
(0.36976)
- Come Sing Messiah
(0.369532)
- Apple Picking Reprise
(0.364829)
- River Oak
(0.358008)
All