March 9, 2018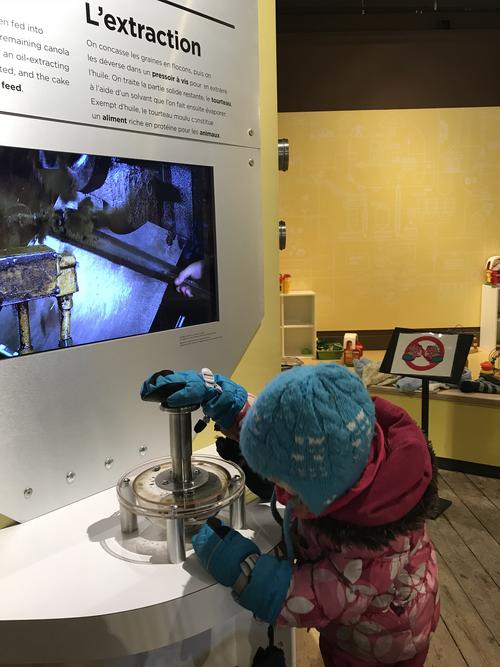 Amelia needed an outing so we took Michael to the agriculture museum for the first time. We haven't been for a long time because I was cranky over not getting to do farm camp last year, so it was the first time to see the canola exhibit.
It's a bit on the noisy side with a rather odd marble run art thing that moos and plays God save the Queen on endless repeat. Also the under five's play area has shrunk dramatically. However, while the honey is gone the bees are still there, it isn't all (broken) high tech and (non functional) screens the way so many museum exhibits have gone as the current cool thing.
Amelia enjoyed our outing very much!
You might also like
- Bug Day
(0.325175)
- Merril
(0.323899)
- Musical Ride
(0.323232)
- Sugar Bush
(0.3222)
- Ice Cream Festival
(0.321486)
All