May 3, 2018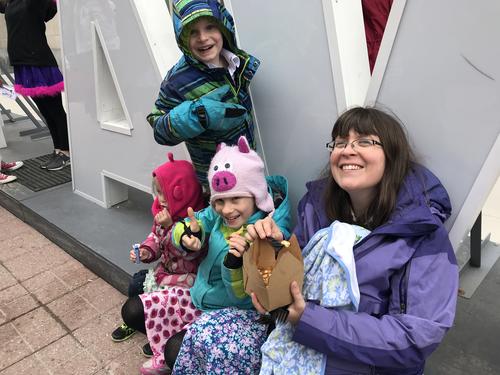 We usually don't go to the many, many food related festivals here in Ottawa because I can't safely eat at them.
I'm a member of the local Ottawa Canadian Celiac Association facebook group though, and they had been going on and on about this celiac safe food truck for quite a few months, raving about the poutine and onion rings (neither of which I've had in a long time, and both of which I adore). Unfortunately, the Upper Deck truck normally parks in Orleans, which seemed like a long way to drive for fast food.
Anyway, there was a notice on the facebook page saying that the Upper Deck was participating in PoutineFest. A little investigation told me this was being held a short walk from church.... A scheme was born... It was a further walk than anticipated and the kids were disappointed when one of the other trucks ran out of the funky spiral fries they had their hearts set on. But I got my poutine and it was delicious. Very expensive, but delicious.
You might also like
- MosaiCanada
(0.339734)
- Daddy and the buck bucks
(0.332298)
- Pie Day #2
(0.330855)
- Buskerfest and cousins
(0.329884)
- Cottage Arrival 2019
(0.328912)
All