May 2, 2018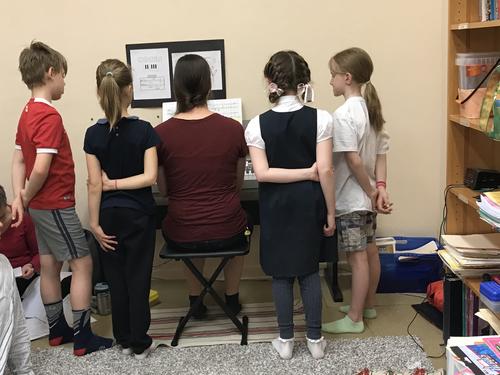 Elizabeth started taking Music for Young Children classes when she was three, and she was with most of the same kids since she started piano in 2013.
Now she's done and moving on to private lessons - which is going to be quite a big difference. I wish I had been brave enough to ask for a real picture of her fellow students this year!
In theory she could now take the RCM grade 1 exam, but on Shana's advice we're going to skip forward to grade 3, probably at the end of next year.
I'm sad the group lessons are over as they were quite motivating for Elizabeth. Having had one child go all the way through the program I can definitely still recommend it. All the kids that graduated from MYC are far, far better pianists than I am, that's for sure!
You might also like:
-
Elizabeth end of year concert
-
Amelia starts ballet
-
End of Year concert
-
Three at a time
-
Siblings