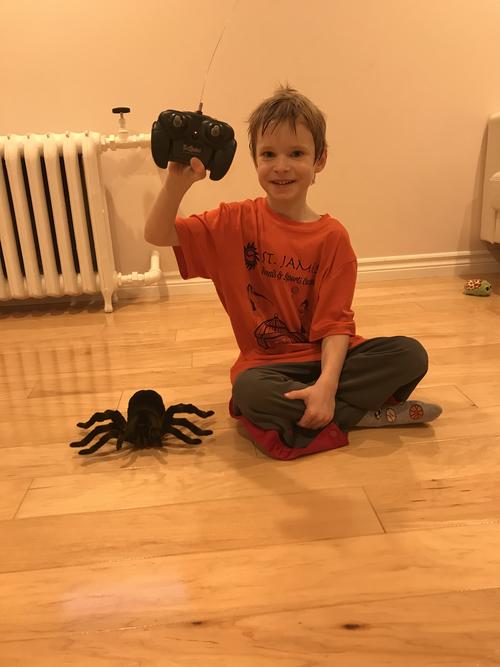 Switch witch duly came and removed candy. Matthew got a giant remote control spider because he adores RC stuff and spiders and we just couldn't resist. Even though we suspected that he might use it to torment his sisters. There was a lot of screaming the first day. On the plus side, Michael isn't fond of it either so we can put it near places that he's to stay away from and it's a bit like those invisible room dividers for the Roomba.
Amelia was thrilled to receive her first Lego set. "My very own!"
Elizabeth finally got a highly coveted fidget cube, along with a cover for her e-reader, both of which she's been wanting badly. A fidget cube is basically a completely useless hunk of plastic consisting of switches that don't work, toggles that do nothing and buttons that make clicking noises but not much else. Clearly I'm not in the target demographic, but Elizabeth thinks we're the best so I guess it was worth it. I'm betting the e-reader cover will have more staying power.