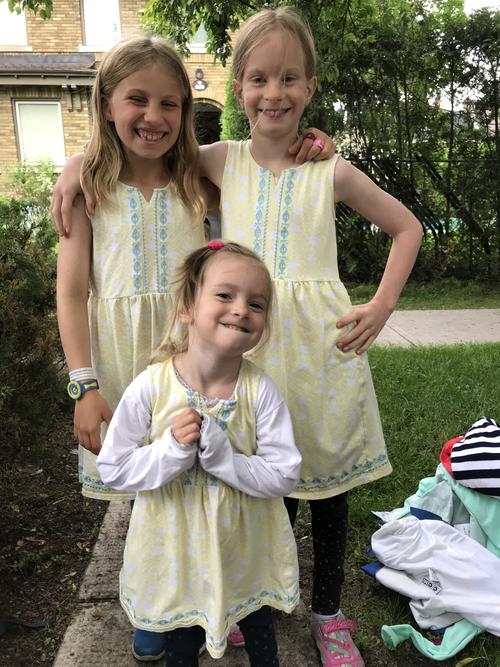 Elizabeth's friend Bianca is technically at the next bus stop, but because of construction the two stops have been only a short block apart. That means that the kids from the other stop often wander up to ours to climb the tree(s) and play in the bushes.
We usually take the opportunity for an exercise break and outdoor outing, and the whole family goes albeit in a somewhat staggered fashion.
After breakfast we theoretically have 14 minutes to get out the door. Elizabeth is typically the first one out. In theory the rest of us all follow a few minutes later, but in practice Matthew's often halfway down the block before we get Amelia and Michael ready. Matthew always waits to cross Percy either with Elizabeth's help or with an adult, so we're okay with that.
Michael is developing quite the fan club at the bus stop. Elizabeth revels in her status as Michael's favourite person.
Amelia, Elizabeth and Bianca all have the same dress so they were amused to coordinate the wearing of the dress a couple of times!