July 18, 2018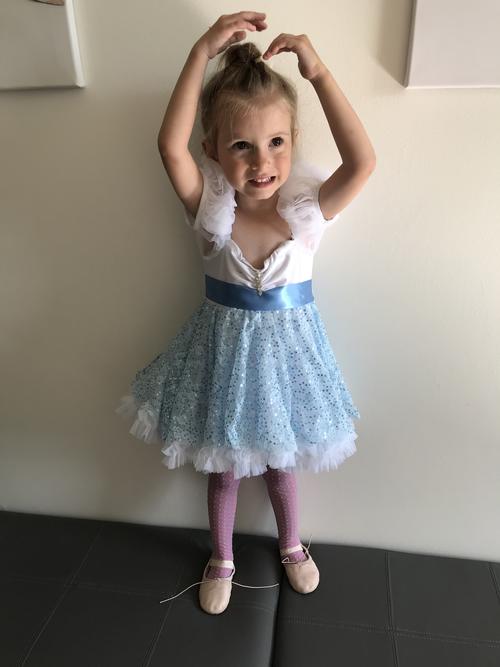 KV Dance studio is doing a summer drop-in series where you can just pay by the session. This is brilliant because we couldn't have committed to dance lessons for the whole summer for the three kids and gave them all a chance to try out some different styles.
They even had a timeslot that all three kids could do at once! Plus there was no requirement for "proper" attire. Amelia was very happy to wear Isabelle's old performance costume for dance.
She's been wanting to take ballet for ages so was very happy about this. Matthew did acro classes, which is a lot of somersaults and contortion and stuff. Elizabeth is taking a jazz class.
Amelia's first dance class was adorable, but she definitely does not have the concept of following the teacher. She prefers to "make up my own dance".
You might also like
- Costume deliberations
(0.363793)
- Skating
(0.362468)
- Pandemic violin lessons
(0.357466)
- River Oak
(0.355281)
- Nora and Simon
(0.354452)
All