June 5, 2018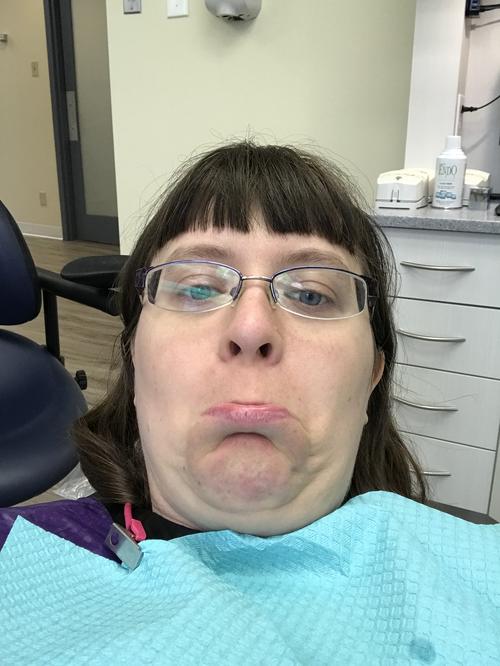 In which we take Michael for his urology appointment. Apparently he's fine and they aren't concerned even though it's still marginally abnormal. They suggest our family doctor follow up with a repeat ultrasound in a year.
It was a day for medical appointments as I am finally getting around to part 3 (?) on my root canal tooth. It was first declared in need of a root canal back when Elizabeth was a baby. I regret having it done, because it was just a bit tender to chew off and on, and since it was done it's been nothing but trouble and frequently I'm unable to chew on that side of my mouth at all.
I finally decided to go see a second endodontist specialist after my dentist confirmed that it was infected (again) and I was starting to see some bone loss in my jaw as a result. Specialist was very high tech and must have spent astronomical sums on her IT infrastructure. I can't decide if this is worrying or reassuring.
A few sessions later and my tooth is now worth nearly 3k, and in theory ought to have a crown put on. I do not like the sound of crowns, especially since the blankety-blank tooth seems to get infected on and off. An implant sounded worse and cost more so I ended up going with the repeat root canal with fancy antibiotics in the tooth and a crown.
Basically I hated all my options. Many needles and pointless use of money were required. I haven't had the crown yet but that's because I'm being monitored for several months to see if it's going to fail.
You might also like
- Number 3
(0.396861)
- Gastroenterologist
(0.396655)
- River Oak
(0.392034)
- Jaundice
(0.389597)
- River Oak
(0.38729)
All