June 16, 2018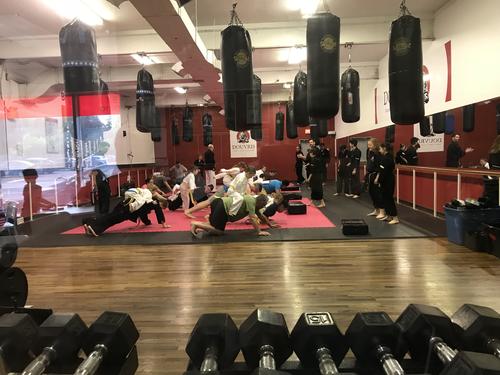 It was Father's day at the dojo but we completely forgot and I ended up being the parent taking Matthew to his 9am class.
Brendan was not sad that he got out of having to do pushups with Matthew on his back. Matthew was a bit disappointed but the class was so fun that he didn't mind too much. Actually I had a narrow escape having to substitute. Good thing I brought the baby!
You might also like
- Strawberry picking
(0.319209)
- Father's day karate
(0.306329)
- Canal #3
(0.300683)
- Visitors!
(0.294393)
- Cottage with Grandma and Grandpa
(0.292683)
All