June 30, 2018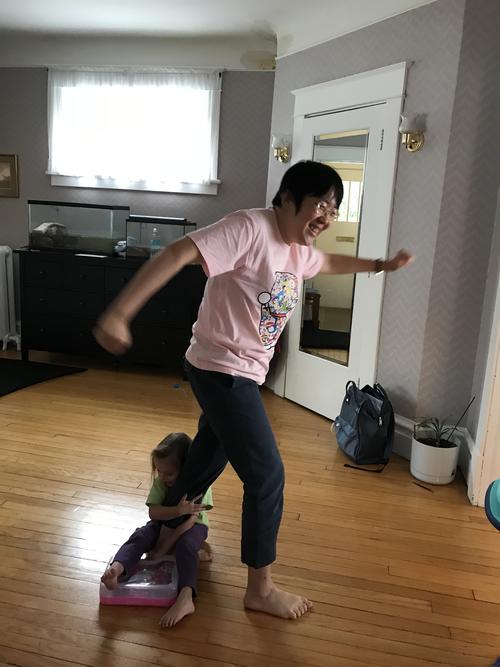 Chris and Yukiko are getting ready to move back to their own house on Sunnyside, to the great consternation of my children.
Elizabeth's June meal plan insisted we must mark the last day her cousins were officially at our house with a feast, so we went to the Works!
It's going to be awfully quiet around here.
You might also like
- Father's day karate
(0.321244)
- PD Day
(0.306785)
- Painting
(0.300613)
- Maria arrives!
(0.297087)
- Epiphany
(0.295165)
All