November 1, 2018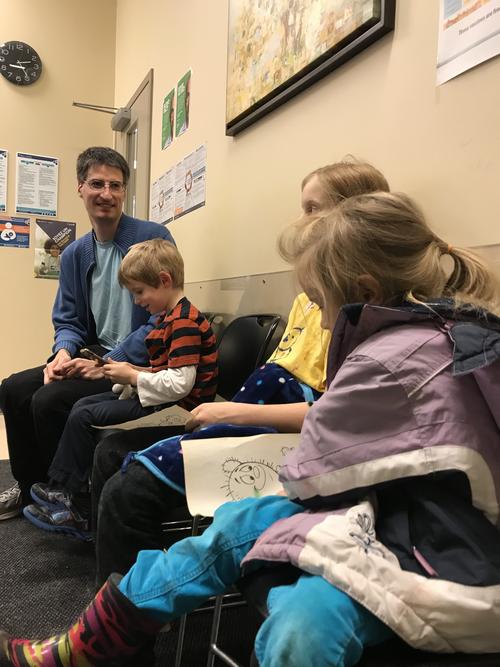 Once again we did the whole family flu shot appointment with Ottawa Public Health. Michael gets two this year because it's his first time.
We had a chat in advance with the older two about a) why we have flu shots and b) not being silly about getting them.
Matthew was particularly anxious. A certain stuffy was demanded. At risk of being late, we stopped home to get it. But of course it was missing, so I brought the entire box of stuffies for him to choose from.
Amelia was great as usual and revelled in her status as the "bravest". Michael hardly noticed. Elizabeth screamed but (in an improvement) she didn't run away. Matthew got super anxious and was worse than last year. We ended up having to hold him while he screamed. It was ridiculous. The older two say they'll be better next year, but at this rate they will be teenagers before they get shots without excessive drama.
You might also like
- Flu shots
(0.392603)
- Come Sing Messiah
(0.363901)
- Cousins at the Beach
(0.359833)
- Gatineau Park Ski
(0.358251)
- Camp Otonabee
(0.354396)
All