November 12, 2018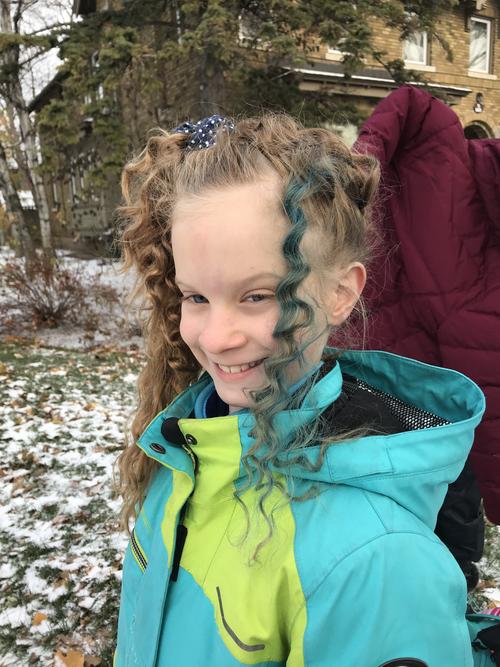 Elizabeth's grade won the right to have a crazy hair day via some kind of complicated reward system that I don't quite understand.
In any case, Elizabeth insisted she needed to have straw curls and hair chalk (borrowed from Auntie Janice). I did not set the curls with any kind of hair product - the picture in her pjs is what they still looked like by the end of the day. I was pretty impressed!
1
On January 22, 2019 at 01:58 pm
Grandma Henderson
said:
Wow! Amazing curls!


You might also like
- Graduation Day
(0.342318)
- Venus Transit
(0.306613)
- First Steps
(0.305882)
- Work
(0.303636)
- Big Day
(0.298569)
All