December 9, 2018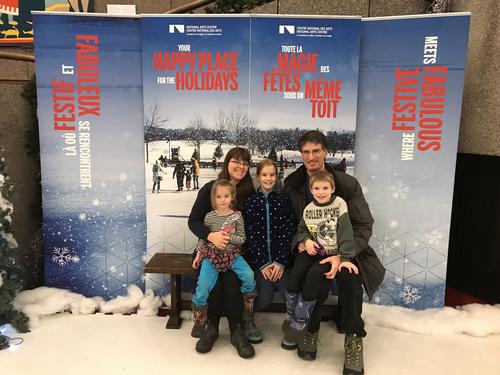 We went to the next installment of our NAC kinderconcert series. Uncle Chris and Auntie Yukiko kindly watched Michael for us again, including bringing him to Auntie Karen's birthday party later that evening. Michael was apparently well behaved until it came time to get in the car - which was NOT approved so he wailed all the way there.
Amelia was concerned that the concert would be scary for some reason.
The theme was "Christmas all around the world", so the tunetown activity beforehand was belly dancing. The kids completely refused to join in and wouldn't let me do it either. Finally after watching for a while Elizabeth was warming up to the idea, so of course it was time to go watch the show! Oh well.
Elizabeth's favourite part was counting Christmas carols in the Christmas medley. Matthew liked Jingle bells.
You might also like
- Orchestra from planet X
(0.367232)
- Sport Day
(0.354074)
- Ski
(0.35303)
- Ottawa Race Weekend
(0.344624)
- Skating on the Canal
(0.343284)
All