January 12, 2019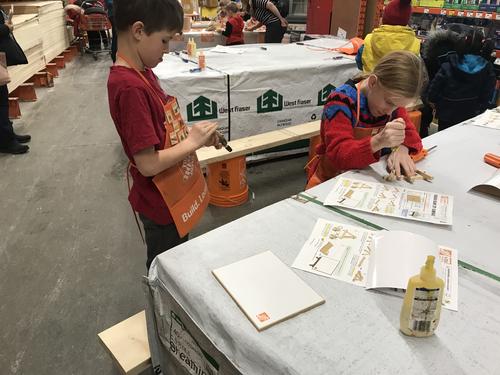 Dianne reminded me this morning that Home Depot was running a workshop so I dragged the kids away from stalling on their chores and off we went to build stuff.
This month's project was a whiteboard. I managed to demonstrate why one should read the instructions when I "helped" Elizabeth put hers together incorrectly and then stabbed myself with the screwdriver when trying to undo my mistake. Luckily Dianne was there to help! Michael was very obliging and slept through most of the build.
Afterwards we went to Loblaws and Michael had his first cookie.
You might also like
- Lac des Loups
(0.303426)
- Do you ever feel like a gerbil?
(0.301187)
- Cheveux Fou
(0.3)
- LRT Grand Opening
(0.299553)
- Three at a time
(0.297945)
All