December 27, 2018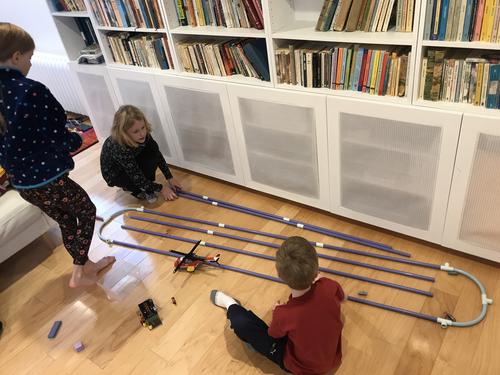 Nora and Simon (and parents) came to visit us which was very exciting. Elizabeth and Nora still get along really well.
We ordered Swiss Chalet and my kids' minds were BLOWN when they discovered that it was Daniel, Nora and Simon's first time eating Swiss Chalet. Elizabeth reminded me that when she was very little she didn't even know that there were other restaurants.
Jessica reminded me that they still have chicken, vegetables and fries because she's still teasing me about a rather awkward conversation I had with the staff at Swiss Chalet back when we were teenagers and still figuring out this whole ordering out by ourselves thing. But I maintain that it is still weird that you can't get all three together in one meal without ordering an extra side and you used to be able to.
It was super fun to see them and we'll have to go visit them in Boston sometime.
You might also like
- Crachel
(0.355755)
- #Jessdoesthemath
(0.355742)
- Back to church
(0.354839)
- Kid Math
(0.354575)
- Amelia starts ballet
(0.354452)
All