March 9, 2019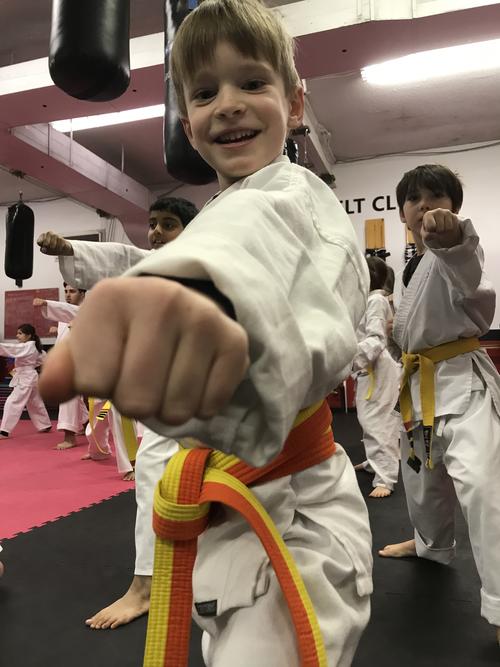 Matthew finally got his orange belt and boy was he excited because orange means SPARRING GEAR!!! He insisted on a photo with sensei Nick, who is one of his favourites.
Elizabeth and Daddy were at the tournament with the car, so Matthew, Michael and I took the bus to grading. Lorianne graciously agreed to take Amelia out for a "date" which was wonderful because wrangling multiple small children through a grading by myself is not my most favourite activity in the world. Amelia was really excited to go skating with Lorianne but after we left she changed her mind and was inclined to meltdown. So she went for a sled ride on the canal instead and then they took the bus to meet us for celebratory donuts after grading.
Then we took the bus back home.
You might also like
- Skating on the Canal
(0.349829)
- Aaron and Joanne get married
(0.348333)
- Come sing Messiah Rehearsal 2
(0.340604)
- Rainbow Camp
(0.338438)
- Race Weekend (Children's Marathon)
(0.338073)
All