February 10, 2019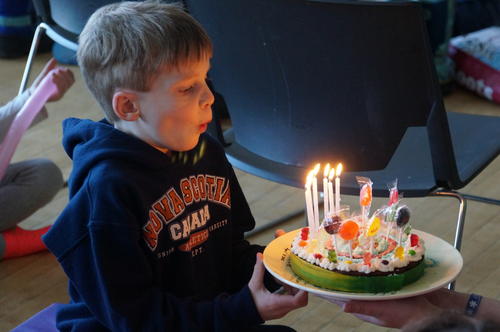 Matthew had his birthday party at Dovercourt again. Since Elizabeth wasn't interested in doing a Dovercourt party this year he was told he could have it there only if it was a combined party for everyone.
His theme was "sugar". (He's been told he only gets to exploit that particular loophole once). We did an obstactle course and made balloon animals and played with lego. I found some gross candy playdoh that the kids made things out of before eating it while I tried not to think about the sugar content on the day.
In the evening we went to the Works (aka the Bear restaurant) for Matthew's birthday supper. It's actually not his favourite restaurant; he picked it because his sisters wanted to go there. His generosity is one of my favourite things about this kid!
You might also like
- Summer school jul 13-17 Circus week
(0.357143)
- Family party
(0.353323)
- Angie 2015
(0.346334)
- Happy Canada Day
(0.343448)
- Douvris Halloween
(0.342062)
All