January 29, 2019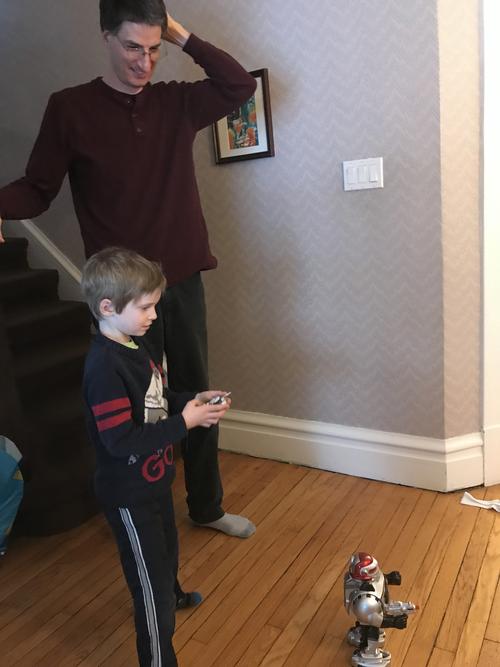 Angie took the kids to the toy store to pick out a toy. Needless to say this was VERY popular.
Amelia and Michael were both interested in talking book things. Elizabeth picked out a make your own lip balm kit and was allowed a bonus book about pokemon since she was so frugal.
Matthew tried to pick all the most expensive electronics in the store and after multiple veto choices of various drones (that would have been destroyed in less than a day) finally settled on a walking, talking, foam circle shooting remote control robot. It's quite something.
They were all thrilled by their new toys. "I'm the luckiest kid ever" said Matthew.
You might also like
- Lac des Loups
(0.330658)
- Insectarium
(0.329181)
- The Dentist
(0.327239)
- All Saints Day
(0.322284)
- Goodbye to Mrs Tiggy Winkles
(0.320458)
All