February 14, 2019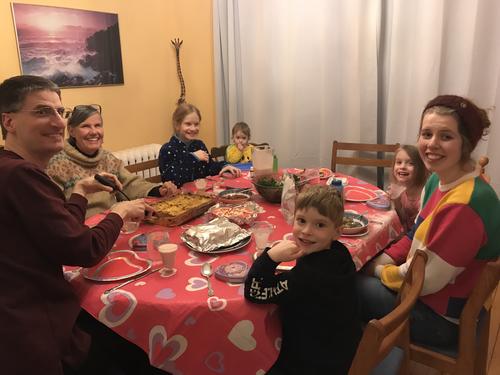 Valentine's day 2019 featured chocolate and hearts and lots of love. Our neighbour Lauren baked us a special heart cake that was very much appreciated!
I was interested to find out that Elizabeth mostly goes by "Éli" this days at school.
We invited Grandma and Lorianne for a special lasagna, garlic bread and Caesar salad supper in the evening.
You might also like
- Family ziplining
(0.301333)
- Summer week 4
(0.294931)
- Chicken Block-Block
(0.293069)
- Museum and Birthday
(0.291209)
- Sunday Dinner
(0.286374)
All