March 30, 2019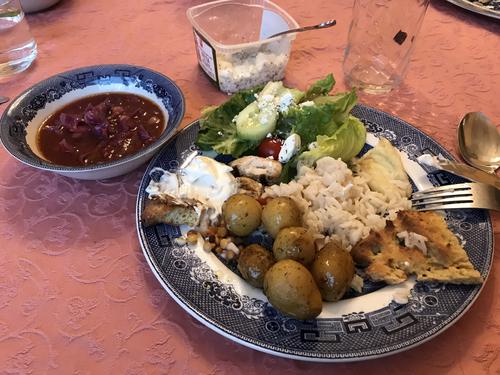 We went to the museum of science and tech to get a birthday present before karate and managed to squeeze in a little playtime while we were at it.
Then Matthew invited Amelia to come with him to be his karate "buddy" as all of his friends that he wanted to invite were busy with hockey. Amelia had great fun!
In the evening we invited Lorianne and Oliver, Grandma J and Erika, Maria, Chris and Yukiko over for greek night. Opa!
You might also like
- Two birthdays
(0.315634)
- Cottage Tubing part 2
(0.300211)
- Grandpa birthday
(0.298969)
- Vera, Astra and Magnus
(0.29845)
- PJ party
(0.297357)
All