April 21, 2019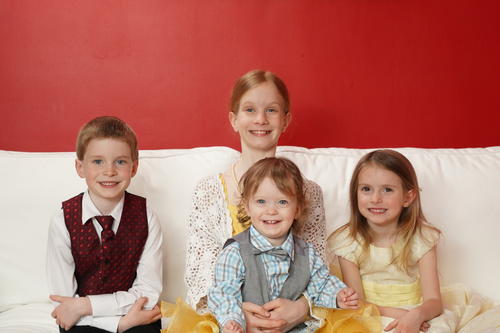 Lovely Easter service this morning, then we came home for ham (also lamb and a vegetarian option). There were mashed potatoes and sweet potatoes, plain green beans and green beans oriental, matzoh ball soup, buns, a butter lamb and a couple of trifles. Uncle Mark, Grandma Margaret, Uncle Chris, Auntie Yukiko, Erika, Maria, Auntie Heather, Andre, Auntie Janice and our family all fit around one table!
The kids had so much fun together that the girls didn't want to go home. Elizabeth came to ask whether they could stay and since she was willing and able to lend them pjs and since we had spare toothbrushes I told them they could. The three girls had a sleepover in the basement and helped me out by preparing the eggs for the following day's egg hunt.
1
On May 17, 2019 at 09:46 am
Grandma Henderson
said:
Fabulous pictures!
You might also like
- Thanksgiving
(0.35935)
- Easter Sunday
(0.357654)
- Happy Easter!
(0.35689)
- Mother's Day
(0.35)
- Farewells
(0.340426)
All