July 27, 2018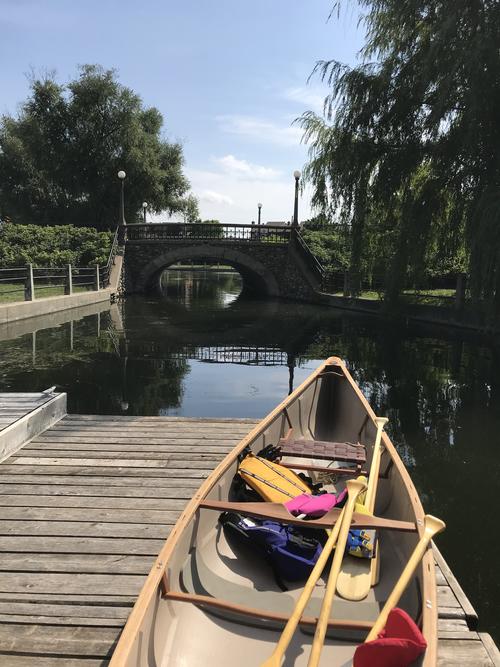 My kids are constantly asking when the canal is going to freeze again because "we can only go on it when it's a skating rink". I've been telling them for years that it's pretty neat to use for boating too but although we even have a canoe in our garage it's taken us a while to get around to actually putting it into the canal.
There's an easy access point by Patterson now though, so we loaded up the canoe, our scooters and many small children and off we went!
The kids enjoyed paddling around very much, especially the part where we squeezed by the island. We mostly stayed in the inlet because it was quite windy and the canal is a wind tunnel but Brendan took some of the kids out into the main channel for a brief exploration. After that they stopped arguing that it wasn't all that windy.
You might also like
- Heidi and Tante Elfi
(0.355191)
- Gatineau Park Ski
(0.348597)
- Kindergarten graduation
(0.343419)
- Skating
(0.342814)
- Matthew's christmas concert
(0.339593)
All