February 13, 2010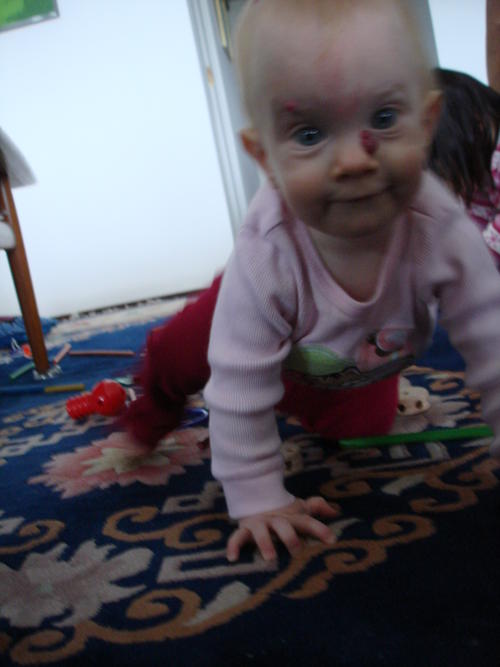 We got out on the canal for Elizabeth and my tenth skate of the year on Saturday and we even managed to drag Daddy along.
In the afternoon Daddy and Elizabeth spent quality time hanging out with Grandma and Grandpa J and Uncle Chris and Erika. My friend Ruth and I headed to the Ottawa Family Cinema for Sing-along Sound of Music. We ended up having to leave immediately after the wedding scene as Elizabeth was missing her mommy but I greatly enjoyed the experience (it was one of those showings where people dress up, shout things at the screen and we were even issued firework poppers filled with confetti to let off when the Captain and Maria finally kiss for the first time!)
I'd never even heard of the Ottawa Family Cinema before, but I'm seriously tempted by some of the other sing-a-long movies coming up... Wizard of Oz, Seven Brides for Seven Brothers... And when Elizabeth gets a bit older and we want to take her to the movies? I suspect this is high on the list of places we might start.
1
On February 17, 2010 at 10:56 am
Grama H.
said:
Sing along movies?? Did you have a score? I suppose you're supposed to be one of the crowd or could you pretend to be a character?
2
On February 18, 2010 at 00:43 am
Janice
said:
Mom and I did 'Sing-a-long Sound of Music' at the Bytown sometime during high school. It was hilarious seeing all the costume. However, 'Seven Brides for Seven Brothers'? Awesome.
3
On February 18, 2010 at 02:34 am
Marie
said:
How fun!
You might also like
- Ballet, farewell to Lorianne
(0.367589)
- It's for you
(0.344675)
- Little Camper
(0.342929)
- Sleeping Beauty
(0.341722)
- Just begun
(0.340731)
All