April 13, 2019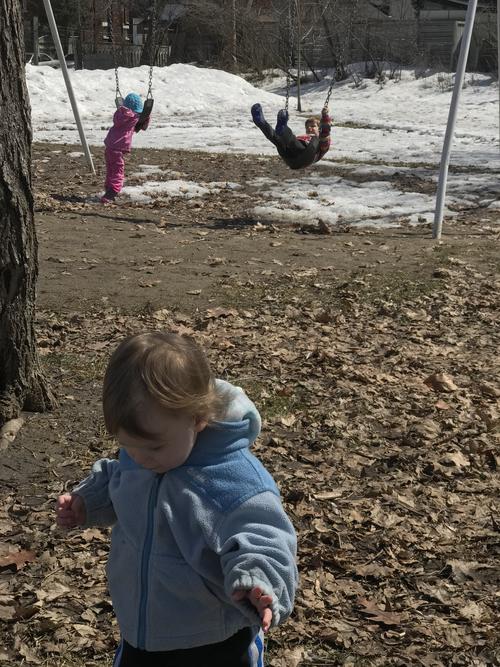 There's still snow on the ground (and in the forecast!) but today was feeling decidedly like spring and we spotted our first sidewalk sweeper so I let the middles take out their scooters and we enjoyed the sunshine.
I'm remembering that spring is also the season of scrapes and bandaids. Matthew managed to cut his elbows on some ice, while Amelia got into a bit of a scooter accident with her friend Horatio from next door.
You might also like
- Pull to standing
(0.331593)
- Sledding disaster
(0.316574)
- Cottage Pony by self
(0.313043)
- Fish!
(0.310268)
- Musical Ride
(0.309255)
All