February 20, 2010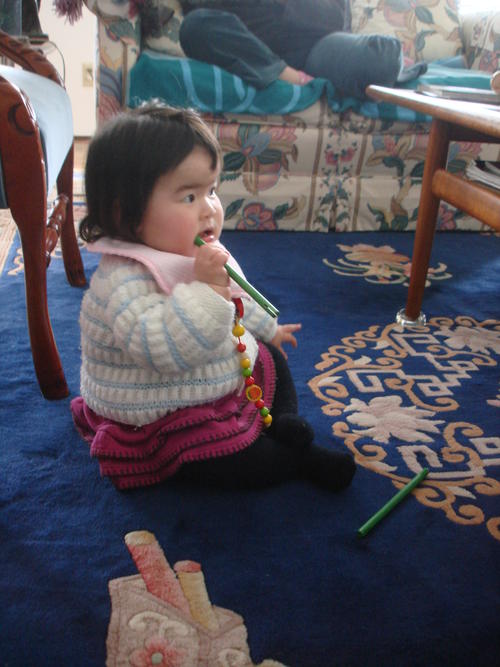 The canal has not fared well with our recent warm weather and brushings of snow, but we bravely joined the throngs of Winterluders after the main skateway was plowed and even dragged Daddy along for his second skate of the season.
Last weekend Erika went skating with sister Maria and Grandma J. I gather that Maria cried whenever they stopped moving and Erika cried whenever they were moving. "This is so frustrating!" She apparently kept saying, to Grandma's great amusement.
So when Erika decided to try skating on her own for the very first time today we were all surprised to find that she's suddenly pretty stable on her feet. You could see her gaining confidence at every step. It was pretty amazing and I think it officially marks the moment when I can no longer think of her as "one of the babies".
1
On February 22, 2010 at 01:40 pm
Childlife
said:
Just poppin' in to see what Miss Elizabeth has been up to -- hope she's over her cold and feeling better!



~Michelle @ 5MFSN
2
On February 22, 2010 at 09:34 pm
Rachel@GraspingforObjectivity
said:
I'm still amazed at your canal skating. That seems so fun! BUT maybe not quite fun enough to trade wearing short sleeves today for...
3
On February 24, 2010 at 01:31 am
Marie
said:
All that skating! So much fun!
You might also like
- Uncle Dave
(0.343328)
- Canal
(0.342357)
- Sitting unassisted?
(0.335034)
- Visitation and Recital
(0.33241)
- Happy Birthday Janice!
(0.33142)
All