April 30, 2019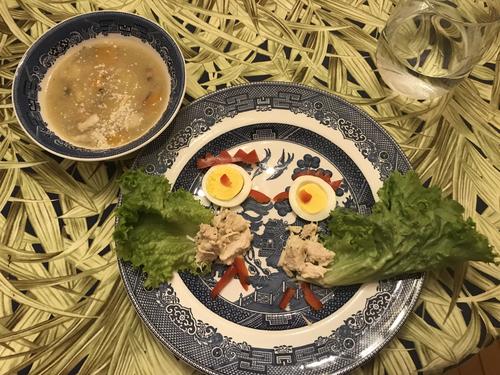 Every so often, the kids demand that I take a picture of their plates. Usually this is something like deformed cereal, abnormally large fruit, or evidence that they were playing with their food rather than consuming it politely. Food faces are rather popular. I guess it's not terribly surprising that the kids like to make shapes in their food given that their mother frequently enjoys arranging cute food for them. In any case I tend to humour them.
I find it kind of interesting to look back at some of the variety of what passes for supper around here as well.
1
On May 17, 2019 at 10:07 am
Grandma Henderson
said:
Definitely not surprising! Most of it looks pretty tasty, too!
You might also like
- Butterflies
(0.303183)
- Bug Day
(0.302368)
- Cousin Week: Balloon Cars and Airplanes
(0.301619)
- Grandir Ensemble
(0.298126)
- First day of Maternelle
(0.295868)
All