March 5, 2010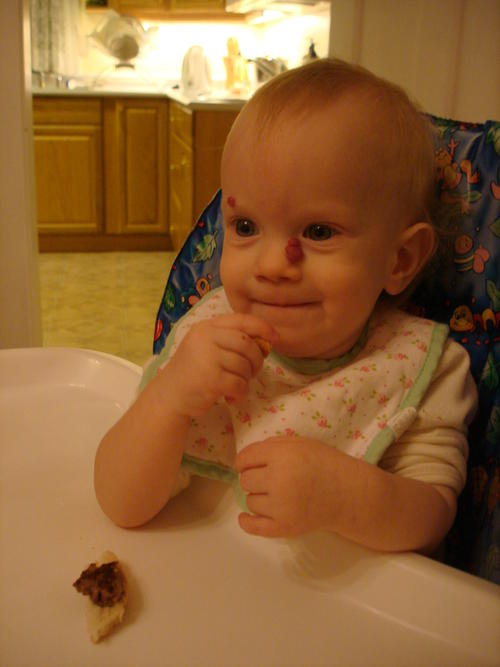 Mom and Dad have a new game we play at mealtimes. If Elizabeth drops food off to one side, the parent sitting on the other side scores a point. The goal is to avoid getting scored on. We've come up with all kinds of techniques to try to avoid food on the floor on our side (while also avoiding getting slimed). Naturally Elizabeth has adapted by learning to drop food off the back of her highchair.
1
On March 6, 2010 at 08:46 am
Grandma H.
said:
What a fun game! Elizabeth, you have a marvellous twinkle in your eye, especially pic # 3!
2
On March 6, 2010 at 05:43 pm
Rachel@GraspingforObjectivity
said:
That's awesome! I love parenting games like that...
3
On March 9, 2010 at 09:29 am
Marie
said:
Little smartie!
You might also like
- School concert
(0.308333)
- Cousin Time
(0.29765)
- Rain rain go away
(0.295918)
- 12 Days of Christmas: Lego day
(0.293629)
- OEYC Toy Library
(0.291028)
All