August 9, 2019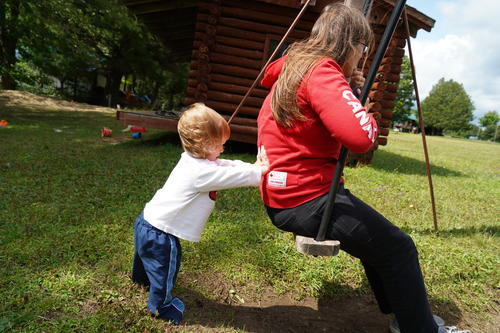 Today was swim day and Erika, Elizabeth and Mommy swam to the point and back. Michael has decided that not only is being pushed on the swing fun but so is pushing others. He doesn't quite understand that what is pushed away comes back a moment later. At the library there was a fun exhibit on robots where the kids got to build robots and control other robots. There was also a super cool marble run type toy and a bin for searching for dinosaur bones.
You might also like:
-
Swim and a dragon
-
Ultimate Dinosaurs
-
How does your garden grow?
-
Swimming to the point and back
-
Last day at the cottage