March 4, 2010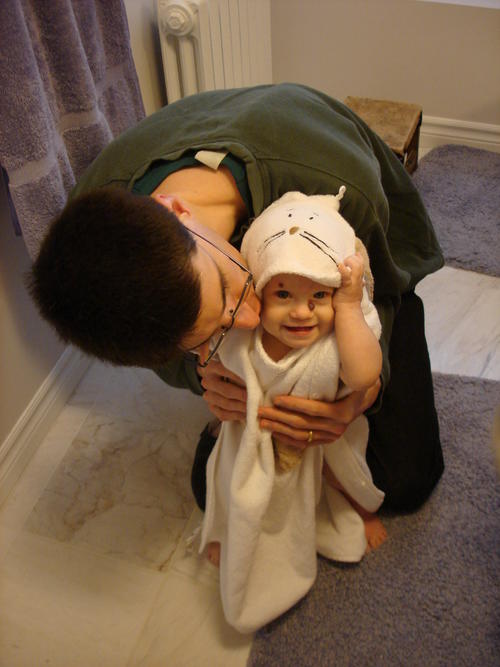 It's been a busy couple of weeks. I've gone from stay at home mom to working long hours in the province next door (we're FINALLY implementing a project that we've been working on for the better part of two years!) I came home for lunch the first day but Elizabeth clearly didn't need me to. She waved bye-bye in the morning and then settled down to play. She even played quite nicely for Grandma on Monday when both Daddy and I were especially focussed on handling user questions and fixing bugs.
Daddy has been enjoying the extra Elizabeth time - feeding, bathing, napping and playing with her all by himself.
1
On March 9, 2010 at 09:31 am
Marie
said:
She's too adorable. It's hard leaving, isn't it? But she looks like she's doing fine!
You might also like
- Family time
(0.330998)
- NAC and Snowflake Kingdom
(0.32746)
- New Year's Day
(0.325843)
- Repointing
(0.325044)
- 10 days of Canal
(0.323699)
All