August 18, 2019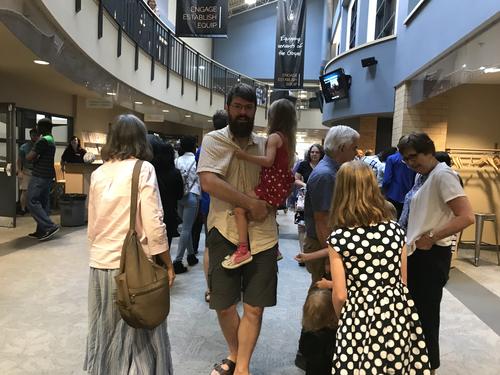 We went to church with Uncle Dave and Auntie Karen because it was Uncle Dave's birthday! Afterwards we went to their house for lunch, with a quick car wash stop to remove (some of) the residual Park Omega slobber. The kids LOVED the car wash.
They also really enjoyed the marble run that their cousins had setup on the wall. Theo, Xander and Isabelle all showed off their rooms.
After lunch we picked up Daddy and went to MEC. It happened to be Westfest or something so there was a Parks Canada special tent right outside MEC and we spent a few minutes checking it out.
You might also like
- Skating and Swimming
(0.330049)
- Big Day
(0.316888)
- Mother's day
(0.312261)
- Matthew Family Party
(0.301775)
- Isabelle had a piano recital
(0.301663)
All